WhAT IS 121 cAPITOL cONNECTION?
121 Capitol Connection is an evangelism and
encouragement ministry to state and federal legislators. The
purpose of 121 Capitol Connection is to get the gospel to
government officials and to help churches engage in the
culture for Christ, specifically in the civic arena. This is
accomplished by creating a system, state by state, in which
pastors and churches pursue personal relationships with their
specific legislators for the sake of the gospel, and by having a
minister on the ground consistently in the Capitol.
121 Capitol Connection is active in Michigan, where it
began as a state-wide ministry, but has the long term goal of
seeing every legislator in American matched up with at least
one church in their district to minister to them consistently. If
your church is interested in ministering to your local Rep and
Senator, please reach out to the 121 Director, Dominic
Burkhard.
Dominic Burkhard, the 121 Executive director and
missionary on the ground in Lansing, sees two specific needs
in legislative ministry. First, lost legislators need a personal
relationship with Jesus. 121 Capitol Connection's mission is to
treat all unsaved legislators first as souls in need of a Savior
and second as politicians. Second, saved legislators need
encouragement. Daily, these Christian men and women face
continual bombardment from evil voices in our culture and
many have expressed that it is difficult to focus on God
throughout their terms. 121 Capitol Connection's mission is
to strengthen these Christian legislators to stand firm on
God's truth and use their positions for His glory.
Prayer
In I Tim 2:1-4, Paul tells Timothy to pray "first of all" for all men, specifically highlighting government officials, to the end that souls will be saved. 
Personal Relationships
Investing in legislators' lives by meeting to pray, share Scripture, and encourage. Legislators and staff respond very well to a kind, caring approach. 
Presence
Dominic is in the capitol multiple session days each week, meeting with legislators and their staff for evangelism and discipleship.
Pastors
121 Capitol Connection seeks to activate pastors across Michigan to invest in their legislators for Christ. A goal of 121 is to see one pastor from every district spiritually investing in their specific legislators.
"I've known Dominic Burkhard for a few years and know him to be a man of integrity, vision, and energy. He has a desire to see God's will accomplished and has worked diligently with his ministry, 121 Capitol Connection, ministering to our state political leaders. We need his ministry in Lansing! Please consider praying for and supporting his ministry!"

Pastor Chuck Vizthum
Whole Life Christian Fellowship; Family Research Council for Michigan
"Several years ago, God burdened my heart for those who serve in government. Because I am a Pastor it's hard to find the time necessary to minister in every area that is needed. I'm so thankful that God has raised up Dominic Burkard to minister in this vital area. Many people complain about government but few work to bring the gospel to the lawmakers of our state. I'm so thankful for the ministry of Brother Burkhard."

Pastor Steve Smail
Lighthouse Baptist Church, Plainwell MI
"I met Pastor Dominic Burkhard at a Legislative Bible study in Lansing several years ago. Since then, I've had the opportunity to work with him multiple times, both in ministering to our state lawmakers and during a 121 Capitol Connection event. I appreciate Dominic's passion and commitment to minister in this often overlooked mission field. Dominic represents our Lord and Savior very well and has a good reputation throughout the Capitol. I highly recommend supporting this ministry."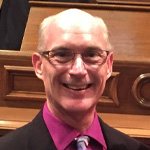 Pastor Brian Ford
Living Word Church, Ludington MI
"I trust that you will consider supporting the 121 ministry of Dominic Burkhard. I first met Dom when he and his pastor came to Lansing with me. Dom is a natural when it comes to meeting and encouraging our elected officials and their office staff. You will be blessed to share in the ministry of 121, getting pastors connected with their elected officials."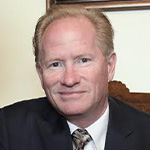 Dr. Tim Schmig
Director, Michigan Association of Christian Schools
I was born in a small town in upstate New York and received Jesus Christ as Savior when I was seven years old. In high school, God impressed upon my heart the call to ministry. As God matured this call I discovered a passion for the gospel, a passion for America, and an impression that my future ministry would be somewhat unique. In May 2017, I graduated from Pensacola Christian College with a bachelor's degree in Missions Ministry. That June, I accepted a position on staff as Missionary Pastor at Cornerstone Baptist Church where I directed 121 Capitol Connection, a ministry Cornerstone had recently created. In August of 2018 I married my wife, Jackie, who grew up in Arizona and also graduated from Pensacola Christian College. We have a one-and-a-half year old son and a daughter on the way.
In November of 2020, with the support and blessing of my home church, 121 Capitol Connection became its own 501(c)(3) not for profit organization. My family and I now operate within this organization as full time missionaries to the Michigan Capitol and are sent out of Cornerstone Baptist Church in Swartz Creek, MI. It has been fascinating to see God place me in a ministry that fits His call on my life so perfectly.
Please pray for us as we minister to our legislators and their staff in Lansing. Pray specifically that God would give opportunities to share the gospel with them through our regular interactions.
Also pray for wisdom to best be an encouragement to our saved legislators.
We are currently raising financial support so we can continue in this ministry full time as well as grow and expand it to be more effective for Christ.
If you would like to invest in your government leaders for the sake of the gospel, please consider donating to 121 Capitol Connection. 
If you are interested in supporting this ministry, I would thoroughly enjoy the opportunity to present our burden and vision for our Michigan legislators in your church.
Or, of you would like to begin personally investing in the lives of your legislators for the gospel, I would love to introduce you to them in Lansing and give you a tour of the capitol so you can see the need first hand.